This magazine is already sold out and you can purchase and download PDF file at RSTV with bonus dvd movie.


With BADI SUPER DVD 95min!!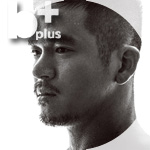 - Graviure making SUSUMU
- Graviure making KENTA the Shangri-La Star
- Graviure making DAISUKE pro.werstler of shinjuku2
- Flyer making Shangri-La
- Hot action movie 2018/01
- Hot action movie 2018/01
- LA BEAR the movie trailer
- Lattest GAY DVD DIGEST 14titles of 4 productions!!

Featuring :
Shangri-La 15th ANV & FINAL
Reasonable Sadist
NATUME KANATA (pornstar) masturbating graviure
Platonic Date TAKUMI with ejaculation
Shangri-La Gravior model/KENTA
Shangri-La Gravior model/SUSUMU
Fantastic Gay Heritage

B SHOP CLUB
NEWS ANTENNA!!
PoP CHOiCe!!
D.navi GAY DVD REVIEW
3 comics and 3 novels

etc...